Aging Well Series: Taking Care of the Caregiver
February 8 @ 9:30 am

-

11:30 am

Free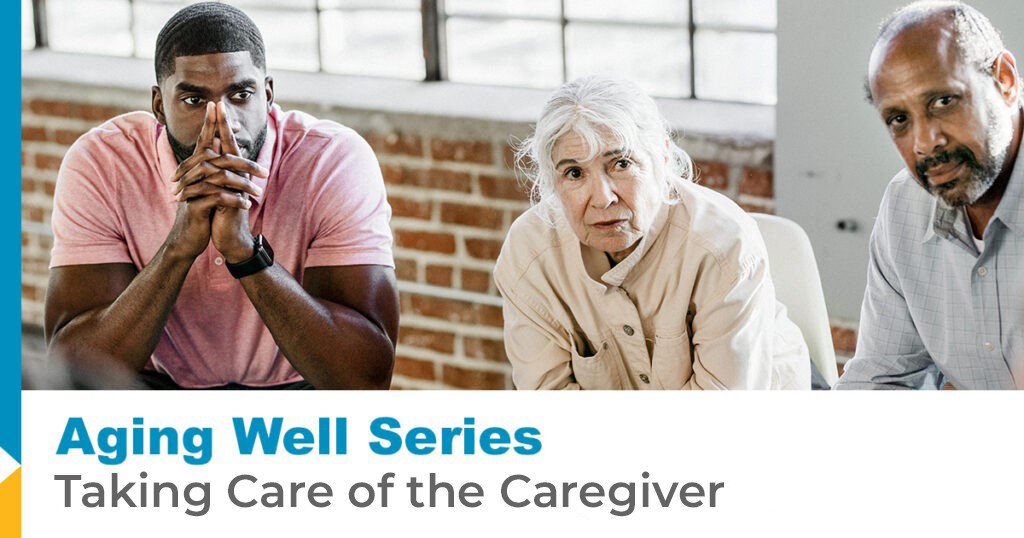 You are invited to attend this FREE course led by the Area Agency on Aging of Central Texas (AAACT)
The Aging Well series offers additional support and programs for those with chronic health conditions who are 60 and older, and for their friends and family who provide care. Please join us virtually as we discuss how:
A healthy, resilient caregiver is a better caregiver
Communicating in challenging situations can be done while mastering caregiving decisions
Using Alzheimer's and Dementia resources promotes well-being and self-care
February 8, 2022 – Virtual Event
9:30 am – 11:30 am
Pre-Register above to receive the virtual event meeting link or call 254.770.2330.
Featured Speakers
Andrejs E. Avots, Avotins, MD, PHD (Moderator)
The Elizabeth & Drayton McLane, Jr Chair in Health & Wellness
Vice President—Provider Engagement & Community Affairs
Lanell Mikeska
Lanell Mikeskais a Master Trainer for Chronic Disease, Chronic Pain and Diabetes Health and Wellness programs offered by the Area Agency on Aging. Lanell retired from Baylor Scott & White in 2007 as the Manager for Medical Education. She has been a certified facilitator for Development Dimensions International for classes offered by Temple College Business & Community Education and holds the rank of Distinguished Toastmaster through Toastmasters International.
Theresa Mireles
Theresa Mireles attended the University of Mary Hardin Baylor and is currently a student at the International Institute of Reflexology. Theresa is a Master Trainer for the Health and Wellness Programs and Outreach Community partner for the Area Agency on Aging of Central Texas. She feels fortunate to be able to offer this series of evidence-based classes to our community.
Faith Lane
Faith Lane is an experienced community development professional with 15 years in the Texas nonprofit sector. After earning her undergraduate degree from TexasA&M University, she earned a Masters in Community & Economic Development from Pennsylvania State University. She takes pride in building bridges and cultivating strong community partnerships.
AAACT's next class, Savvy Caregiver with an emphasis on mental health & well-being, will be held on March 8, 2022. For more information about the next session, visit https://aaact.org/events.
Hosted in collaboration with:  Area Agency on Aging of Central Texas, Baylor Scott & White Research Institute, and Area Agency on Aging Heart of Texas.
Download the Aging Well Series: Taking Care of the Caregiver flyer
For more information about upcoming workshops and classes, visit our Events Calendar page.