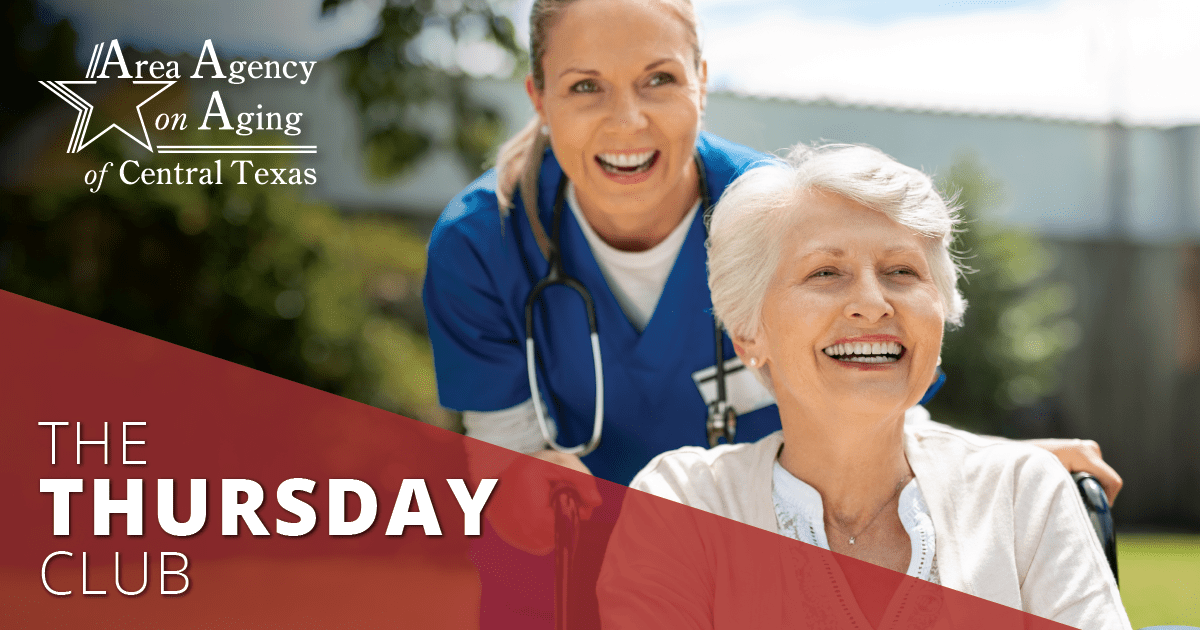 Free Respite Service for Caregivers Seeking Participation
The Thursday Club is a FREE weekly respite service where we treat your loved one with a home-cooked meal, entertainment, and one-on-one interaction! We meet from 9am – 1pm at the First Lutheran Church in Temple.
The Thursday Club is an amazing ministry run by volunteers and nursing professionals. Here's how it works. You drop off your loved one at 9:30 am so that you, the caregiver, can do something for yourself without having to worry about your loved one's care for that morning. We have full one-on-one interaction, exercise, games, dancing, breakfast, lunch, prayer, and devotion time. We are a free respite service with plenty of volunteers, but we always have open spots! Please consider joining us and take some much-needed time for yourself.
Please call Theresa Mireles at the Area Agency on Aging at 254-770-2346 for more information. We hope to see you there!