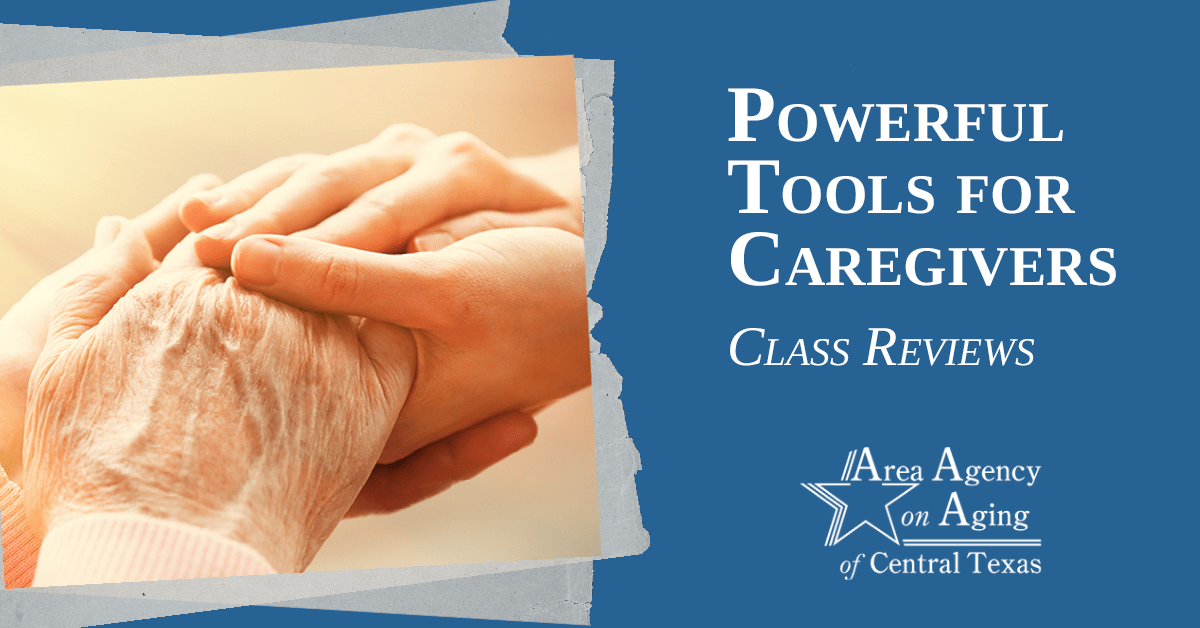 We recently finished another self-management class, Powerful Tools for Caregivers, and we had some great responses on our class reviews. When asked to rate the class overall on a scale of 1 to 10, the reviews received a 9.625 average rating. Here are a few of the responses when asked what they liked about the class: "One of the most delightful parts of the class has been the sharing of teachers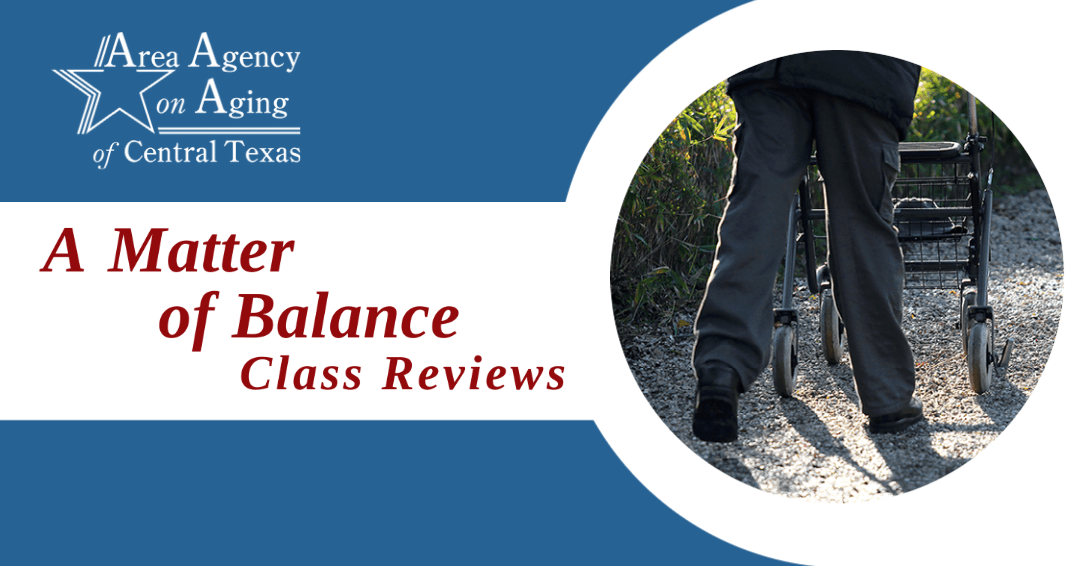 We recently finished another self-management class, A Matter of Balance, and the class reviews were excellent. When asked how likely they would recommend the class to a friend or colleague, all surveys came back with 10-Extremely Likely. Here are a few of the responses when asked what they liked about the class: "Great information that can be put to great use." "Enjoyed the instructors and the classes." "Everything." Thanks again to everyone who participated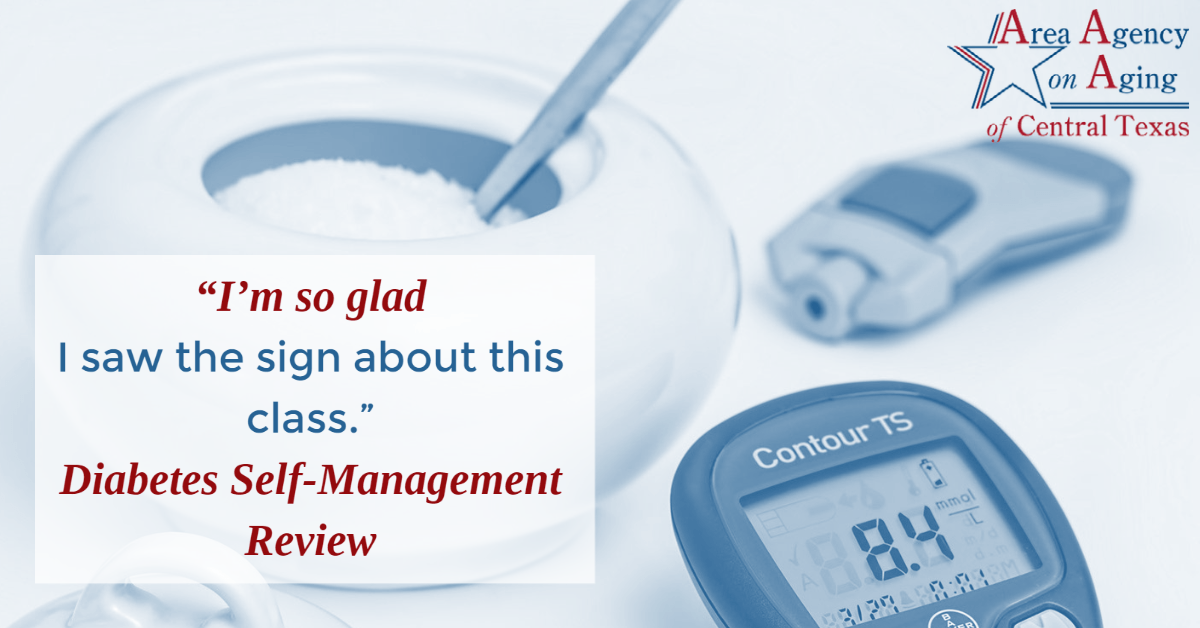 We wrapped up a couple of our free self-management classes recently, and both classes received great reviews from the class participants. We enjoyed getting to know each other and sharing our eagerness to learn. The Diabetes Class received 10's across the board for how likely they would recommend the class to a friend or colleague, while the Chronic Pain class received a 9.6 average rating out of 10. Diabetes Self-Management Class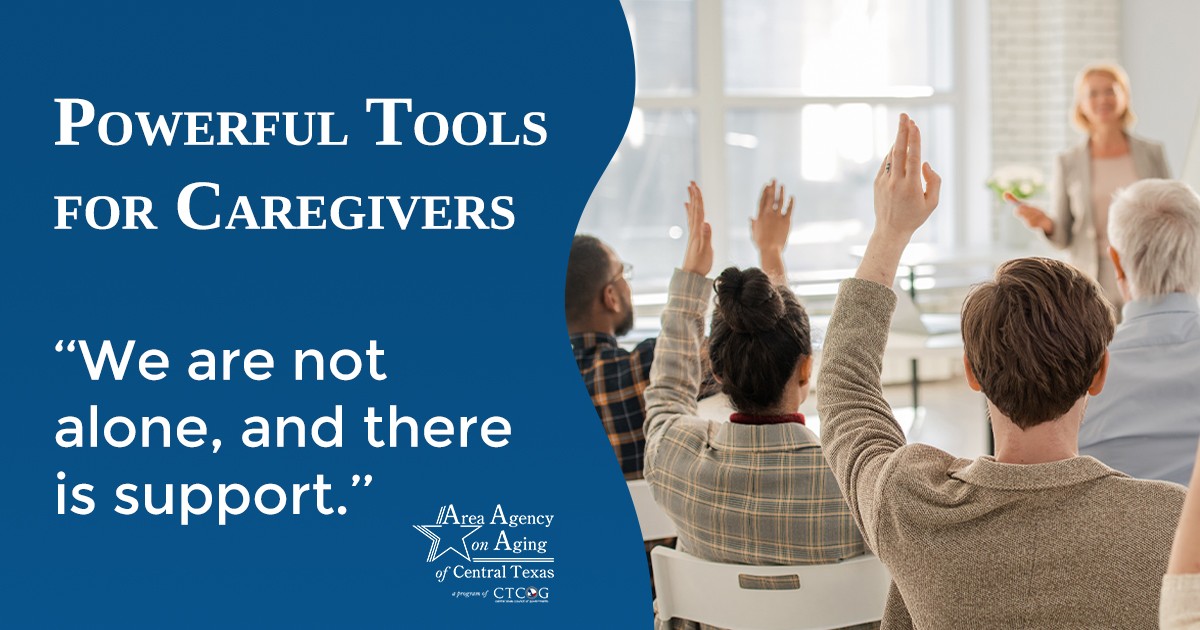 Caregiving Class Achieves High Ratings We just finished two Powerful Tools for Caregivers classes in Lampasas and Temple, and we received ratings no lower than 9 or 10 from all participants. We loved hearing participants share their own stories and experiences, and we especially loved their eagerness to learn. Thank you all for the wonderful reviews! Responses to:  What did you like best about the program? "The instructors were welcoming and genuine in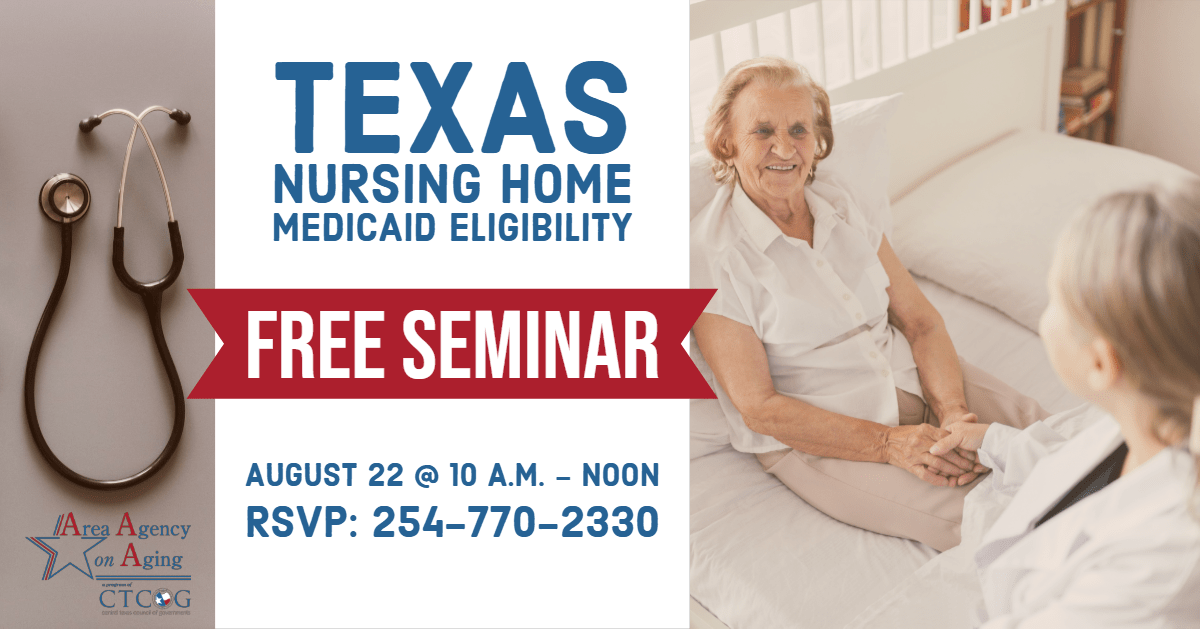 If you need assistance with long-term care costs, Medicaid coverage may be available. Learn about the eligibility requirements for Medicaid Long-Term Care, transfer of assets, spousal protections, and more at this free seminar. Guest speaker is attorney Cara M. Chase from Naman, Howell, Smith & Lee, PLLC. Please RSVP to this free event at 254-770-2330 or 254-770-2342. The event will be held on August 22, 2019, at 10 A.M. to noon,
"Once you get a diabetes diagnosis, the one thing that happens is
Transfer property to your heirs and avoid the probate process by filing a Transfer on Death Deed. Join us for this free workshop and learn information and requirements from Paul J. Zambie with the Texas Legal Services Center. This workshop will be held at the CTCOG building, 2180 N. Main Street in Belton, on June 27 at 10 A.M. to noon. Please RSVP by calling 254-770-2330 or 254-770-2342.
Learn the differences between types of Medicare coverage, prescription drug coverage, Medicare Advantage, and more at the Welcome to Medicare seminar. Guest speaker is Sheryl Schroeder, Public Affairs Specialist at the Social Security Administration - Dallas Region. If you have Medicare and are lost when it comes to your coverage, or if you are looking to enroll and don't know where to start, this seminar is for you! The event will
"Not in This Alone" - Caregiver Class Reviews We wrapped up our latest Powerful Tools for Caregivers class at Seton Medical Center in Harker Heights last night. It was a great class filled with sharing and eagerness to learn. Here are a few of the reviews from the class participants: "I wish it was longer so we could have more sessions. I will continue to read the book and get more information.