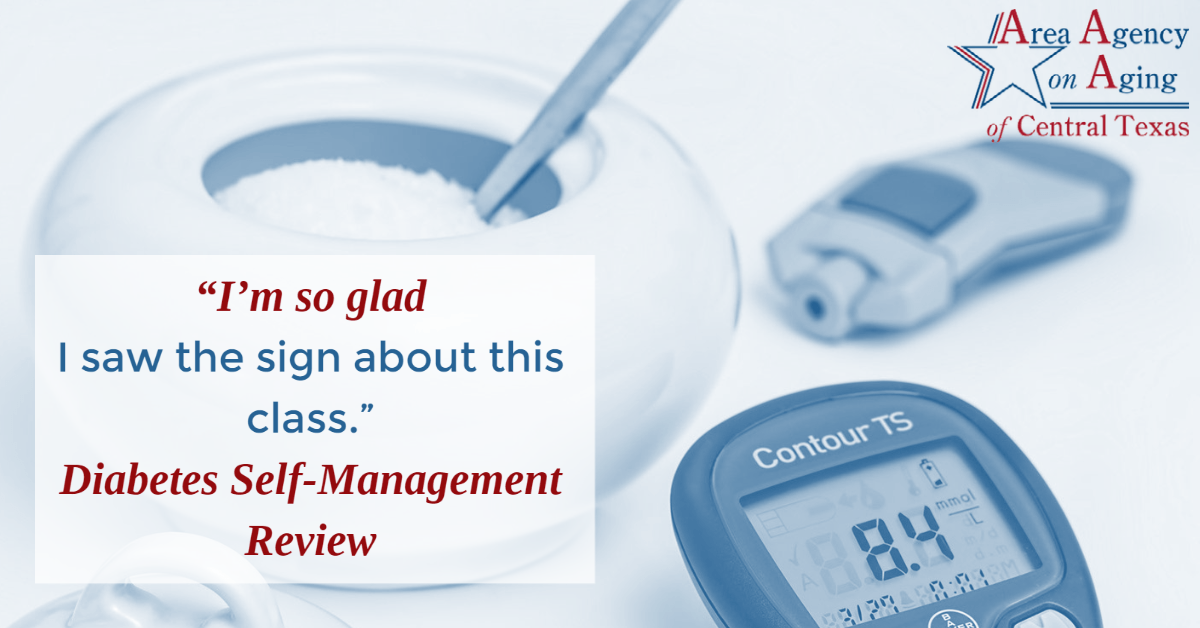 Rave Reviews for AAACT Classes
We wrapped up a couple of our free self-management classes recently, and both classes received great reviews from the class participants. We enjoyed getting to know each other and sharing our eagerness to learn. The Diabetes Class received 10's across the board for how likely they would recommend the class to a friend or colleague, while the Chronic Pain class received a 9.6 average rating out of 10.
Diabetes Self-Management Class reviews:
"The instructors were very knowledgeable and I learned a lot and looked forward to each week."

"I'm so glad I saw the sign about this class. I've learned so many things to apply to my diet and ways to talk to my Dr."

"I liked the overall topics that applied to the diabetes subject."

"Job well done!"
Chronic Pain Self-Management Class reviews:
"They are a worthwhile class that the seniors need."

"[I enjoyed] finding out other people face some of the same problems."

"Great class, very informative."
Thanks again to everyone who participated in our classes. Visit our Events page for our upcoming classes, or contact us at 254-770-2346 or wellnesseducation@ctcog.org for any questions and to register.