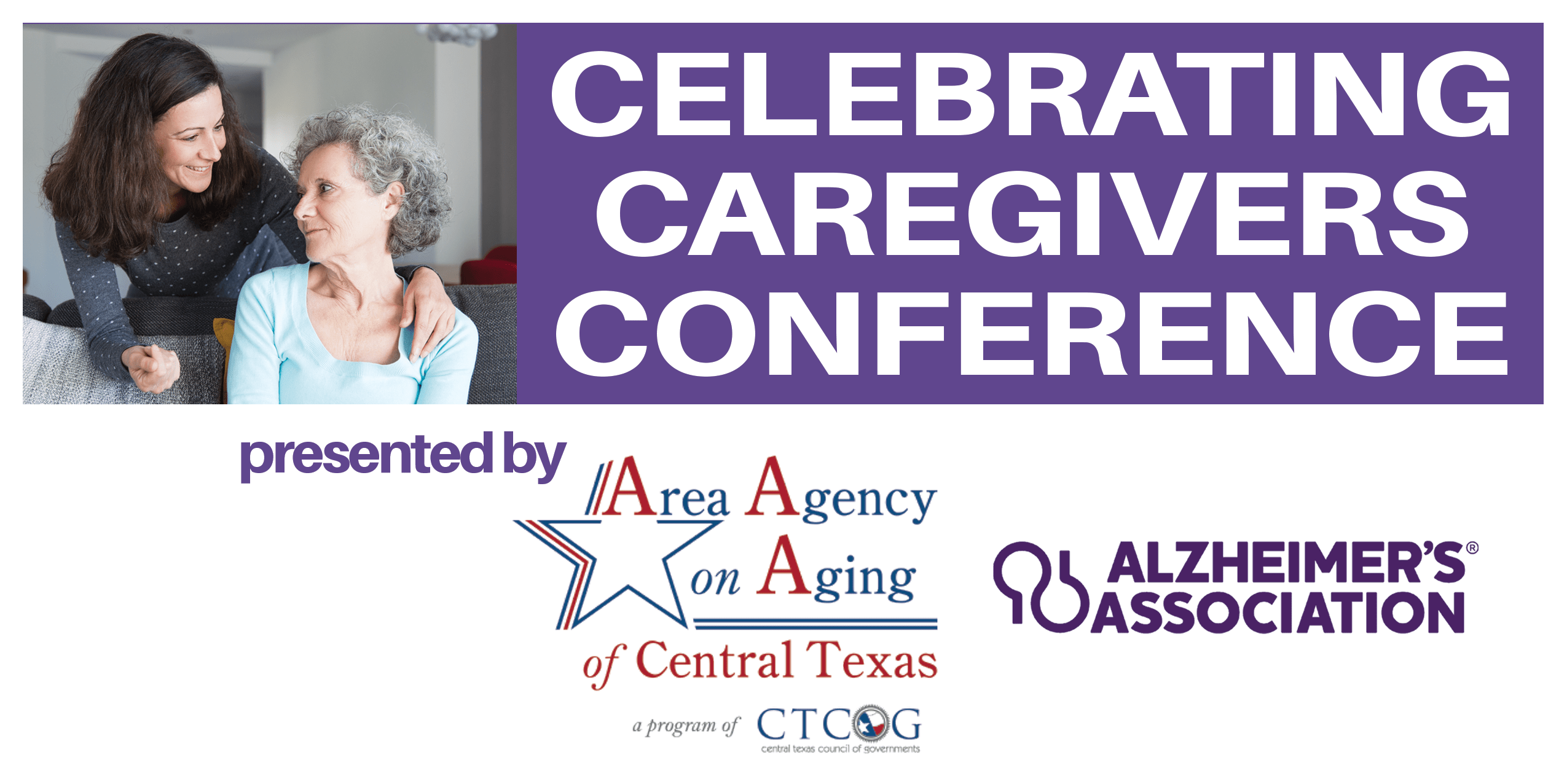 Celebrating Caregivers Conference to be Held in Belton on November 9
The Event Will Feature a Day of Education, Resources and More
BELTON, TX – The Alzheimer's Association Capital of Texas Chapter is joining The Area Agency on Aging of Central Texas to present the Celebrating Caregivers Conference on Wednesday, November 9, during National Family Caregivers and Alzheimer's Disease Awareness Month. Area residents are invited to celebrate with a day of learning, resource sharing and more. The event is free to attend with an RSVP.
The conference will feature raffle prizes throughout the day, health vendors onsite to share information and a light breakfast and lunch. The featured guest speaker will be Dr. Patricia J. Sulak, a physician, medical school professor, national speaker, and co-founder of Living WELL Aware, who will bring new information to the caregiver journey. Other speakers from the Area Agency on Aging, the Alzheimer's Association and others will present throughout the day.
"Statistically speaking, there are over 53 million adults caring for a loved one over the age of 18 years old. Most individuals do not recognize that they are caregivers because they just feel that it's the right thing to do. For example, if you go and pick up groceries or a prescription for a neighbor, if you help make a doctor's appointment or take someone to an appointment, you are a caregiver," Said Theresa Mireles, coordinator of Community Health & Wellness Programs for the Area Agency on Aging of Central Texas.
"In our community, with so many taking care of their aging parents, children with disabilities and friends and families falling ill, we know the need is there to provide a little respite. The event allows us to give back to those who are on the front lines caring and giving day in and day out," Mireles said.
The Celebrating Caregivers Conference will be November 9 from 10:00 a.m. to 1:00 p.m. at the Area Agency on Aging at 2180 N. Main St., Belton, TX 76513. Please RSVP by November 4 by calling 254.770.2346.
For more information on the Area Agency on Aging of Central Texas, visit aaact.org. For more information about the Alzheimer's Association Capital of Texas Chapter, visit alz.org/texascapital.
About the Area Agency on Aging of Central Texas
Serving individuals 60 years of age and older and their families residing in Bell, Coryell, Hamilton, Lampasas, Milam, Mills, and San Saba Counties, AAACT helps seniors and their caregivers navigate through the complicated decisions they face. Visit aaact.org or call 800.447.7169.
About the Alzheimer's Association
The Alzheimer's Association is a worldwide voluntary health organization dedicated to Alzheimer's care, support and research. Our mission is to lead the way to end Alzheimer's and all other dementia — by accelerating global research, driving risk reduction and early detection, and maximizing quality care and support. Our vision is a world without Alzheimer's and all other dementia®. Visit alz.org or call 800.272.3900. ​​