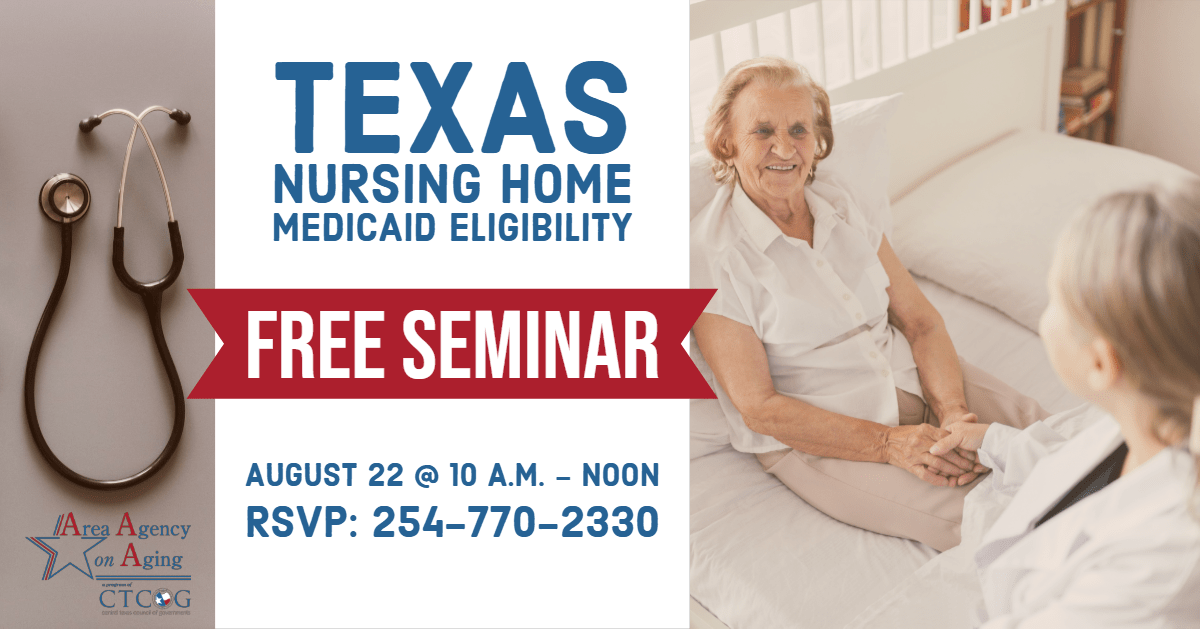 Texas Nursing Home Medicaid Eligibility – Free Seminar
If you need assistance with long-term care costs, Medicaid coverage may be available. Learn about the eligibility requirements for Medicaid Long-Term Care, transfer of assets, spousal protections, and more at this free seminar. Guest speaker is attorney Cara M. Chase from Naman, Howell, Smith & Lee, PLLC.
Please RSVP to this free event at 254-770-2330 or 254-770-2342. The event will be held on August 22, 2019, at 10 A.M. to noon, in Conference Room B D9 in the Central Texas Council of Governments building, located at 2180 N. Main Street in Belton, TX.