Powerful Tools for Caregivers Class Receives Great Reviews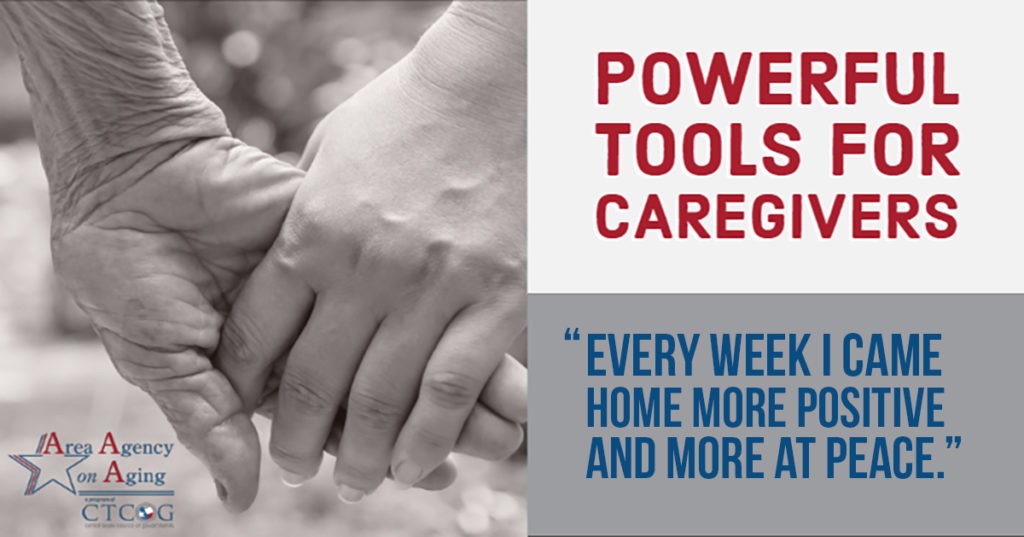 "Not in This Alone" – Caregiver Class Reviews
We wrapped up our latest Powerful Tools for Caregivers class at Seton Medical Center in Harker Heights last night. It was a great class filled with sharing and eagerness to learn. Here are a few of the reviews from the class participants:
"I wish it was longer so we could have more sessions. I will continue to read the book and get more information. I am glad I attended."

"I learned new ways to handle caregiving concerns and how to relate to the care recipient better."

"The classes were fun.  Easy to share and laugh."

"Every week I came home more positive and more at peace.  My family even noticed the difference."

"Most important lesson – I need to take better care of me to be a good caregiver."

"Class is awesome!  Thank you for caring and helping us through our difficult time."
We'll have new classes for caregiving, balance, diabetes self-management, and more coming soon!