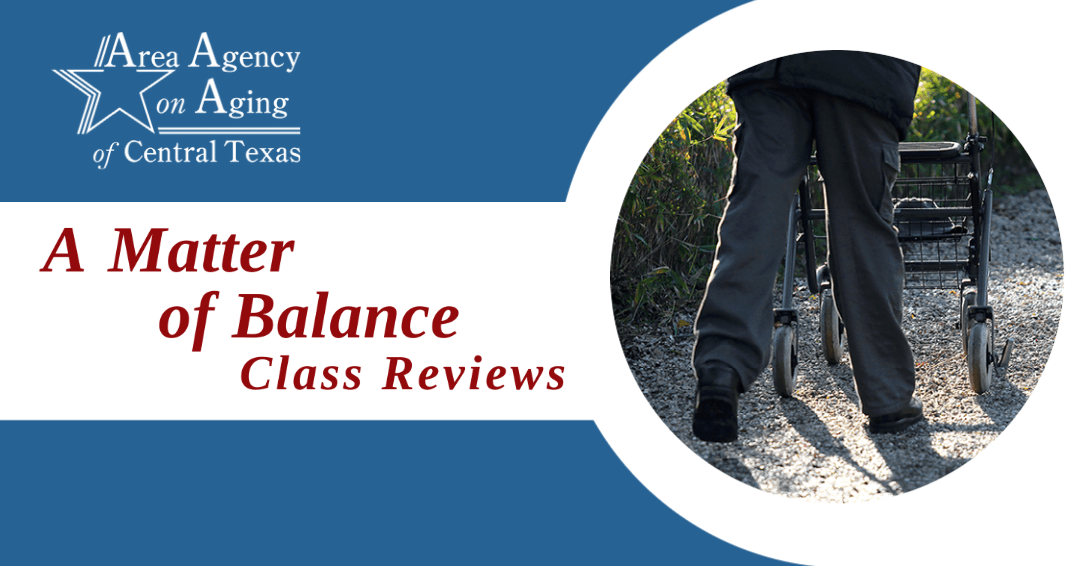 Excellent Reviews for A Matter of Balance Class
We recently finished another self-management class, A Matter of Balance, and the class reviews were excellent. When asked how likely they would recommend the class to a friend or colleague, all surveys came back with 10-Extremely Likely. Here are a few of the responses when asked what they liked about the class:
"Great information that can be put to great use."

"Enjoyed the instructors and the classes."

"Everything."
Thanks again to everyone who participated in our classes. Visit our Events page for our upcoming classes, or contact us at 254-770-2346 or wellnesseducation@ctcog.org for any questions and to register.