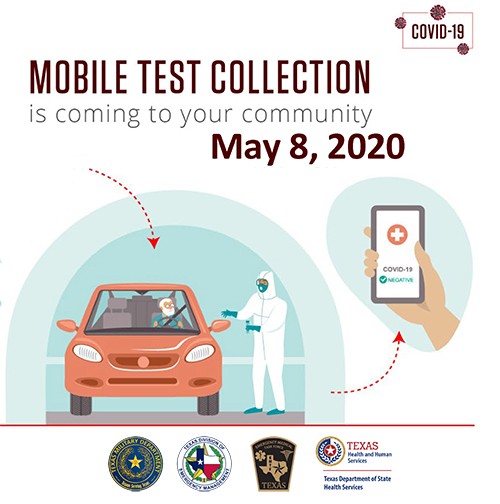 COVID-19 Mobile Testing
Mobile Test Collection for the Coronavirus is coming to Rogers and Troy on May 8 from 8 a.m. to 5 p.m. Conducted by the Texas Department of State Health Services and other Texas agencies, the tests will be held at the fire departments and will be by appointment only. If you are experiencing the following symptoms, call 512-883-2400 or visit txcovidtest.org to register.
You will be screened to see if you have:
Fever and/or Chills
Cough (Dry or Productive)
Fatigue
Body Aches/Muscle or Joint Pain
Shortness of Breath
Sore Throat
Headaches
Nausea/Vomiting/Diarrhea
Nasal Congestion
Loss of Taste and/or Smell
Download the flyers in English and Spanish below for the complete details.